Welcome to watch the webinar "How to build and launch your idea? The steps to making a successful MVP" on July 09, 2020 (Thursday) at 7:00 PM with lecturer Professor Velizar Shulev.

Language: English
За Семинара
Whether you have an idea for a cool new app or want to launch your own product company you will most definitely need to build a minimum viable product.
A minimum viable product (MVP) is the earliest and scrappiest version of your shiny new app with just enough features for early users to test and provide feedback.
The seminar will cover how to build and launch an MVP with particular emphasis on the technical aspects. Some of the questions that will be answered:
- What do you need to do before you roll up your sleeves and start building?
- How long does it take to build an MVP?
- How to pick the right technologies for your MVP?
- What happens after you launch? How do you know if the MVP is successful?
- How to set up analytics - the bread and butter of any MVP?
- Further experimentation - A/B testing and feature flags
For a developer one of the greatest weaknesses when it comes to creating new products is falling into a "build it, they will come" mindset. By the end of this seminar you will be convinced that this approach does not work well for early stage products. By providing examples from his personal experience of launching a few MVPs he will show you what works and what does not.
За Лектора
Velizar Shulev
He is one of the founders and CTO of ClaimCompass - a startup which helps travelers get their money back when their flight is delayed or cancelled. To date they have helped hundreds of thousands of passengers receive what they are owed by airlines. He has 5 years of experience as a software developer and a startup founder and has successfully launched a few MVPs during his time at ClaimCompass.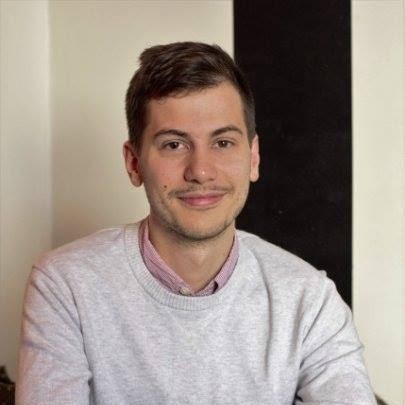 Ресурси
Няма ресурси за този семинар