+ Нов въпрос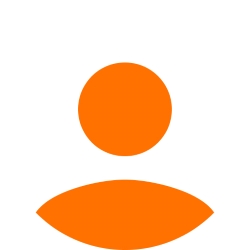 priyarajesh920
0 Точки
Can anyone share me the steps of Unix Installation?
Download an ISO image of the UNIX distro you want to install, such as FreeBSD.
Burn the ISO to a DVD or USB drive.
Reboot your PC making sure the DVD/USB is the first device in the boot priority list.
Install UNIX in dual boot or remove Windows totally.
If you want to use macOS, you need to have an Apple computer because, though you might technically install it to a PC (Hackintosh), it can't work good, due to hardware incompatibility.
If you want Unix on a Windows-based PC, Linux of FreeBSD work much better and don't infringe any licenses.
data science online training|aws online training|devops online training
Installing and Using a Linux/UNIX emulator
The most popular (and free) Linux/UNIX emulator to run from within Windows is Cygwin. I would recommend the slightly more advanced subset, Cygwin/X, since we are planning to pop up windows from remote servers on our Windows computer.
To install Cygwin/X
Download the Cygwin setup installer, setup.exe.
Run the installer (see the Cygwin/X User's Guide for detailed documentation on the installation process)
Proceed using installation defaults
In selecting packages for installation, ensure that you select "X11->xorg-x11-base", "Net->inetutils" and "Net->openssh", in addition to any other UNIX/Linux programs you may want. Click "Next".
Installation may take quite some time, depending on the number of packages chosen to install.
To use Cygwin/X
Double-click the Cygwin icon.
In the new terminal window, treat it as you would any standard UNIX/Linux terminal.
To enable the display of application windows from remote servers, type startx at the prompt, and use the new terminal window that appears to log into the remote server with the command ssh username@servername -CX.
To transfer files using the command line, use the new terminal window with the scp command. For further information on using scp see this page.
Note: Take your career to new heights of success with a Data Science Online Course and