+ Нов въпрос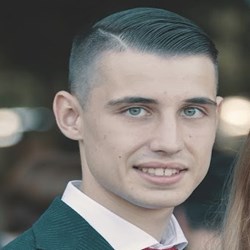 Tsenkow
16 Точки
Здравей,
ето решението на задачата: https://pastebin.com/47h5WLVk
Значи runtime грешката идва от това че ползваш двумерен масив.
Доста се измъчих но разбрах че идва от двумерния масив.
Затова ползвах jagged масив и с някои други подобрения даде 100/100
Здравей,
Мисля че има нещо което не си взел под внимание в условието:
It can be "up", "down", "left", "right"
If Paris tries to move outside of the field, he doesn't move but still has his energy decreased
Никъде не правиш проверка ако Париш случайно излиза извън матрицата тогава си остава на мястото но все пак губи от енергията си.
Продължавам да търся грешки.